Visit our jeans factory in Vietnam:
Thuan Hai Jeans Garment Factory Ltd specialized on manufacturer and export good quality all kind of jeans/ denim fabric from Vietnam.
With sewing factory (total 05 production line), this allows us to make large quantity of jeans up to 2 mil pcs per year.
Our jeans products is not only supply to local brand in Vietnam, but also export to international brands in USA/ Europe, Korea and other countries.
Visit Our Jeans Clothing Factory In Vietnam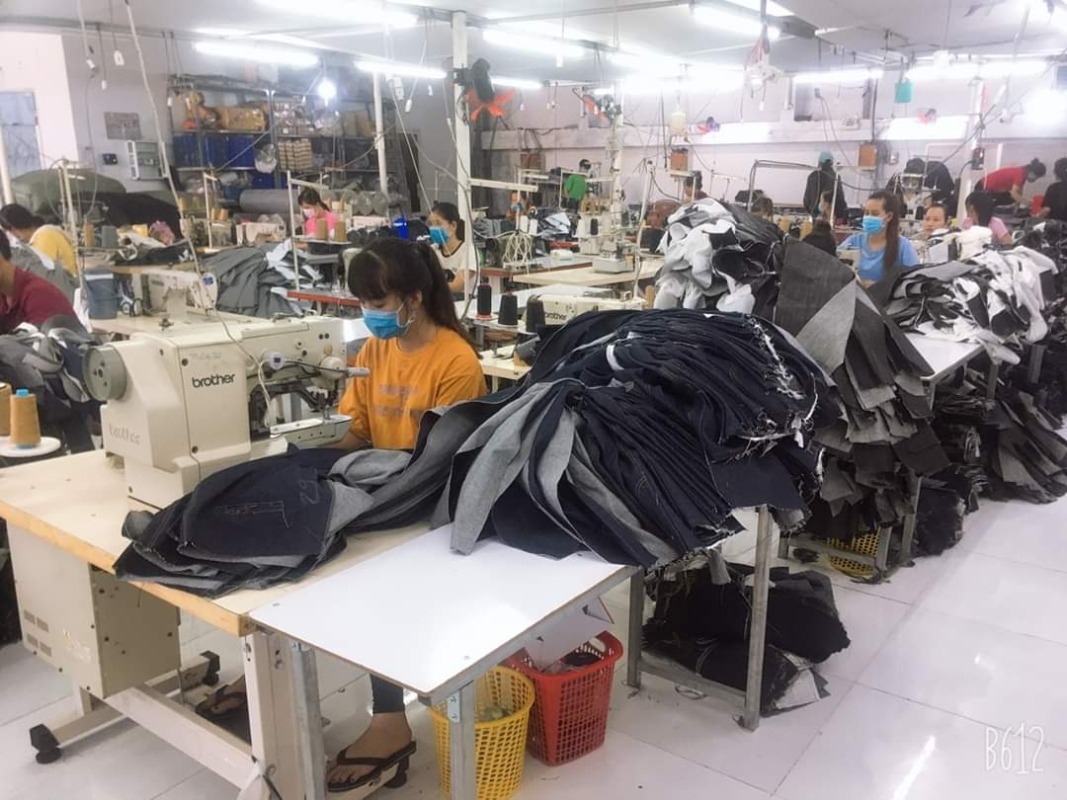 Videos About Our Jeans Clothing Manufacturing In Vietnam:
Reliable Jeans Clothing Factory in Vietnam:
Thuan Hai Jeans Garment Manufacturer in Vietnam – Factory video:
We supply all kind of jeans with full manufacturing services in our factory: FOB/ OEM/ ODM services with good quality and reasonable prices.
If you are looking for jeans manufacturer, jeans factory from Vietnam. We are please to work with you.
Any questions, please contact to us at:
THUAN HAI JEANS GARMENT FACTORY LTD
Address:: 17A, No 24, Linh Dong Ward, Thu Duc District, Ho Chi Minh City, Vietnam
Hotline: +84 976 845 374 (Whatsapp, Viber, Zalo)

Email: jeanthuanhai@gmail.com
Website: https://jeanthuanhai.com/