Thuan Hai Jeans Co., Ltd is a manufacturer, exporter of premium jeans products in Vietnam.
With sewing, washing factory meet export standard, our jeans products has been exporting to many countries in the world (USA, Japan, Korea, EU, Asia…)
Products: Jeans CMPT/ FOB/ OEM services.
Thuan Hai Jeans Co., Ltd is Vietnamese manufacturer, exporter and wholesaler of Denim jeans, base in Ho Chi Minh city, Vietnam. We provide full FOB/ OEM services, manufacture various style of jeans as per customer's samples.
Established in 2012, we now have sewing factory and cooporated sewing factories, washing facilities this allows us to be able to manufacture/ supply upto 100.000 pcs jeans per month.
– Product range: Jeans products for men, women and kids with high-quality, meet export standards.
– Denim materials: 100% cotton fabric, cotton-spandex, cotton poly, cotton poly spandex, cotton – tencel – spandex
– Washing mode: Garment wash, enzime wash…
We provide FOB, OEM, ODM jeans processing services with profesional and skilled team.
Our jeans products is not only supplied for domestics market, but also supply to market, but also export to customers in many countries: Korea, Japan, EU, USA and ect…
Our advantage is we always have 300 – 500 yards of denim fabric is stock. This allows us to process the order quickly to meet the dealine of our customer.
Beside, we have good relationship with fabric factories so we can do FOB orders with various kinds of denim fabrics.
Our jeans sewing factory:
Visit Our Jeans Clothing Factory In Vietnam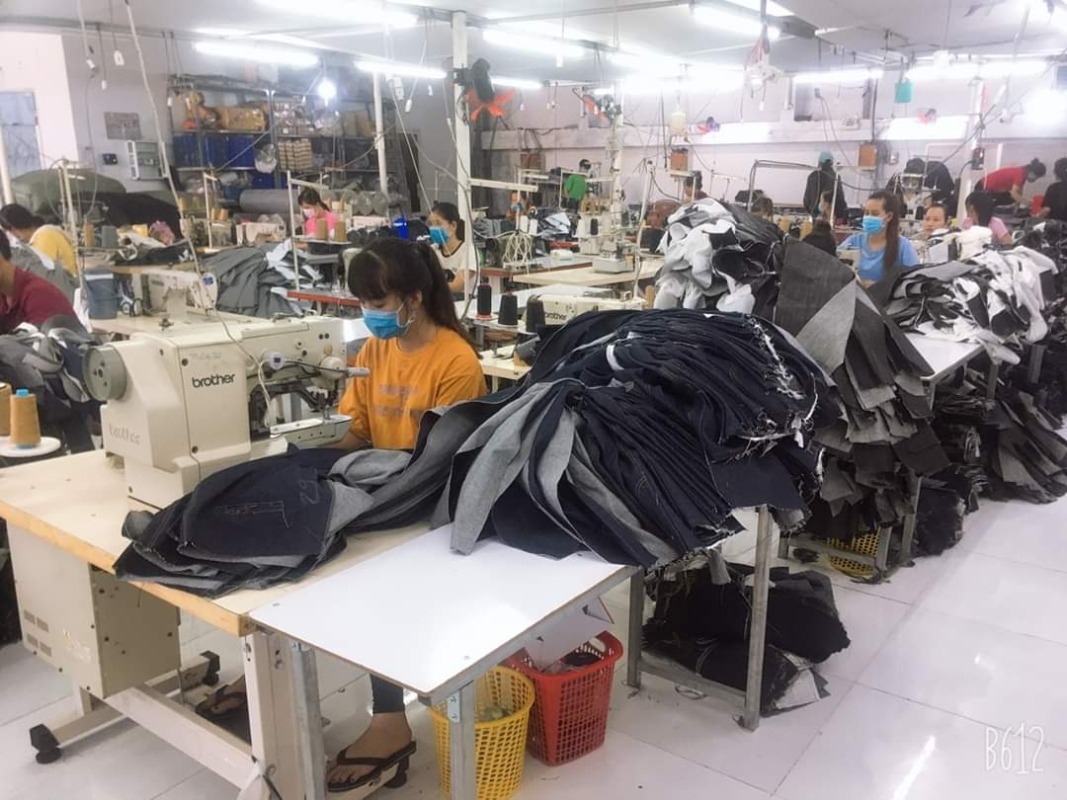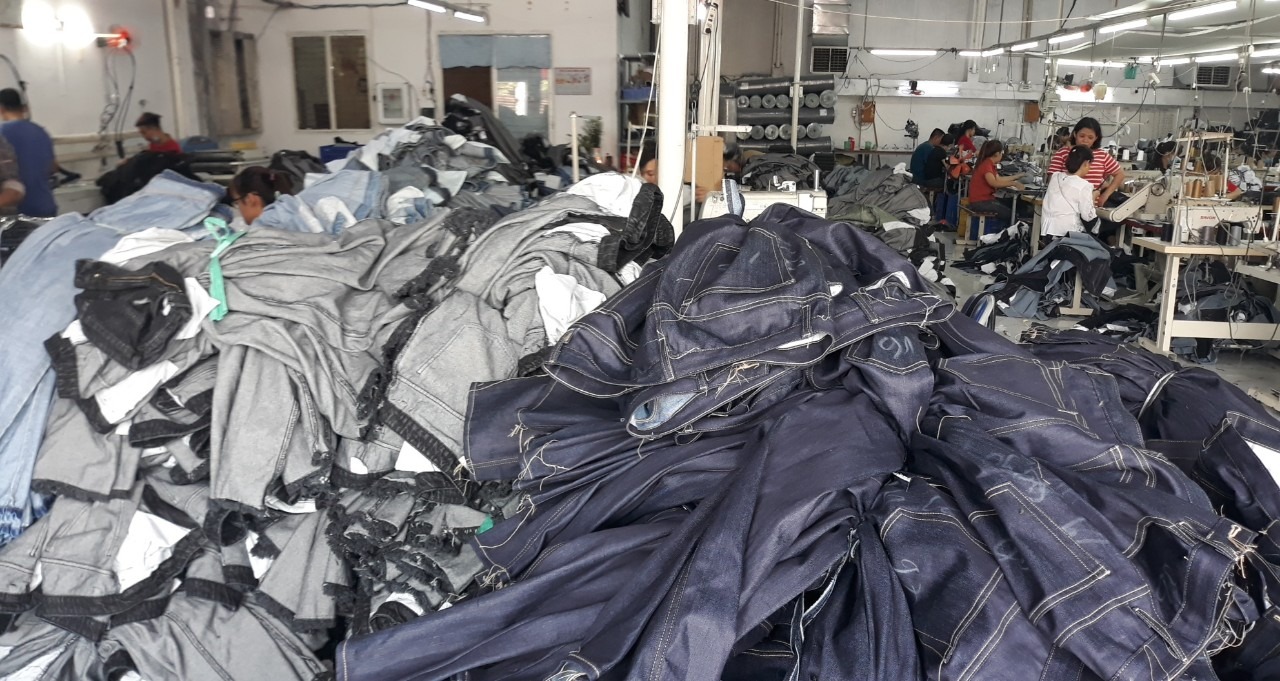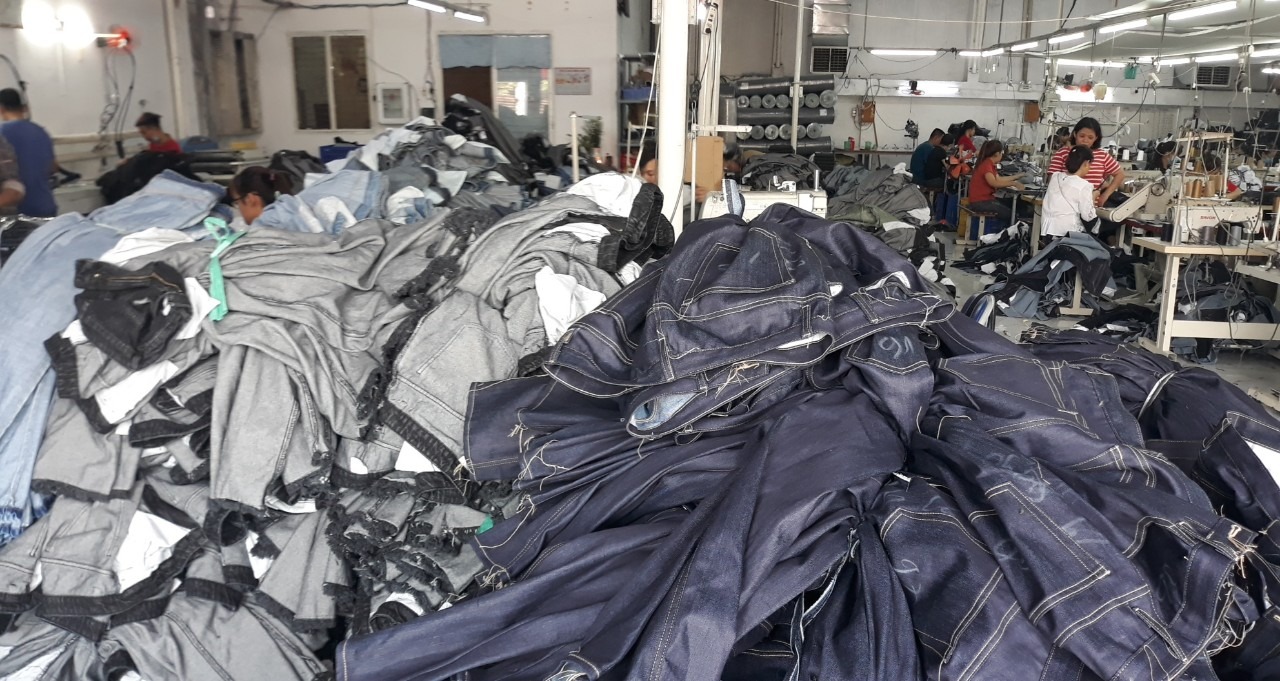 Our Jeans Products:
Jeans For Men:
Jeans For Women:
Videos about our jeans clothing factory – jeans clothing manufacturer in Vietnam:
If you are looking for jeans factory in Vietnam, we are pleased to work with you.
For more infomation, please contact us:
THUAN HAI JEANS GARMENT FACTORY LTD
Address:: 17A, No 24, Linh Dong Ward, Thu Duc District, Ho Chi Minh City, Vietnam
Jeans Factory: 645 Road 1, Binh Hung Hoa B, Binh Tan Dis, Ho Chi Minh City, Vietnam
Hotline: +84 976 845 374 (Whatsapp, Viber, Zalo)
Email: jeanthuanhai@gmail.com
Chat with us on WhatsApp: