Starting a custom jeans clothing line is a perfect business idea if you want to stand out in this tight jeans clothing manufacturing industry. You cannot just rely on white and private label products if you want to establish yourself as a brand. If you will market white/private label jeans, the work and effort involved is at the same par compared to manufacturing custom jeans factory.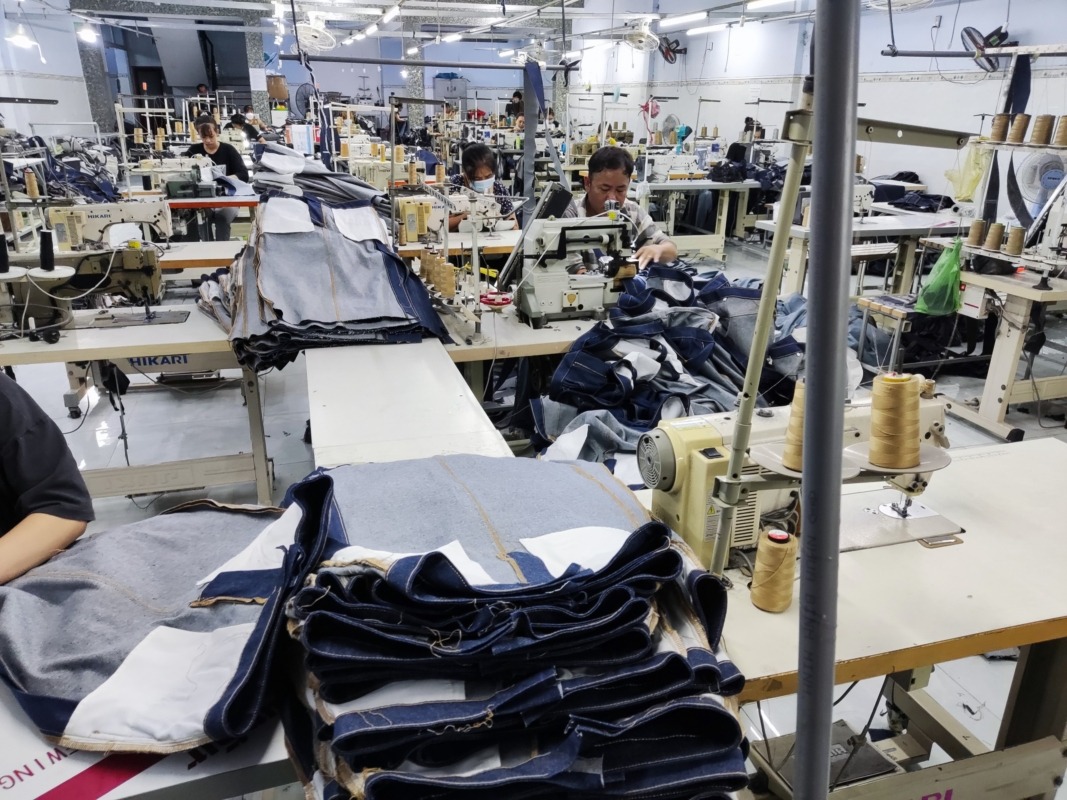 Might as well pick the latter as an option where you can establish your own product with your label on it and eventually hold your own ground as an original jeans clothing line.
Choosing to become a custom jeans clothing manufacturer is an easy option but the harder challenge ahead is how to find a custom jeans manufacturer for your business. The custom clothing manufacturer you are going to work with is so crucial to your business since they are the ones in charge of constructing your custom jeans and make sure they come out of the production line in perfect quality according to how your custom jeans tech pack suggests.
As someone in and around the clothing industry for quite some time, here are my thoughts on how to find a custom jeans manufacturer for your business. All these tips are based on collective experience and information gathered from colleagues which I have met and worked with in this industry after all these years. Here are five tips on how to find a custom jeans manufacturer.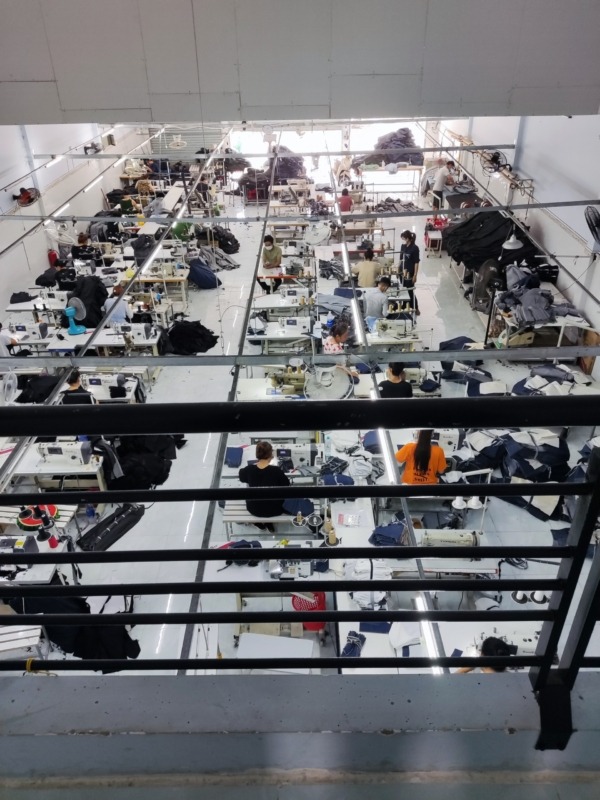 5 Tips on Finding your Custom Jeans Manufacturer
1. Find them in Vietnam:
It is already established that Vietnam is the best in terms of jeans products manufacturing. All of these products you see in the market are mostly manufactured in Vietnam yet some of them are simply packaged in their country of origin to preserve the label.
Whether your product is in clothing, plastics, electronics etc., it is advisable to pick a Vietnam-based manufacturer to enjoy the advantages in terms of price and expertise compared to settling with a local manufacturer you can find. Here is another source which proves Vietnam jeans manufacturers.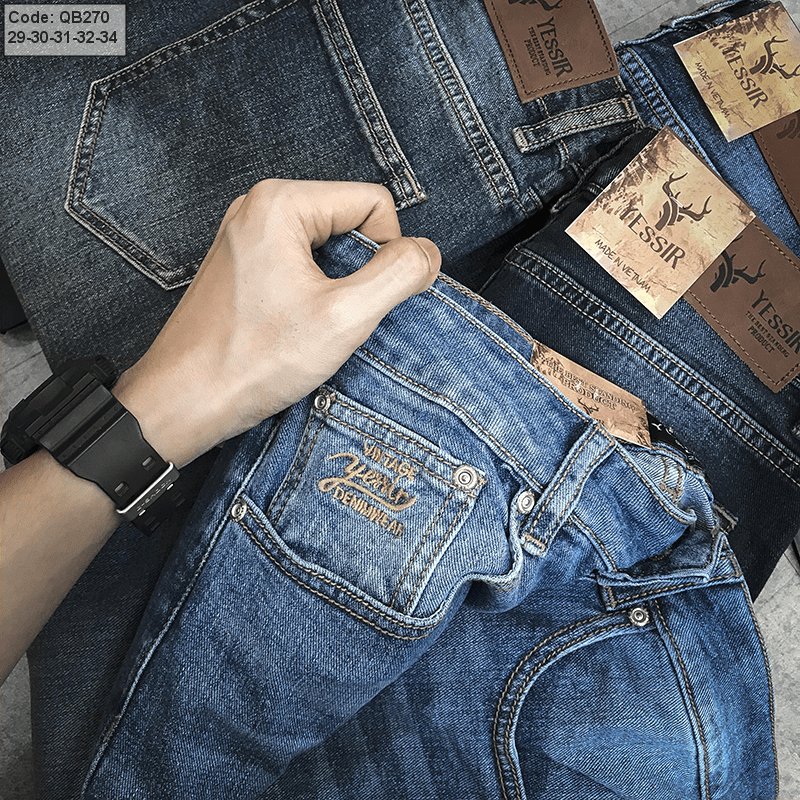 2. Find someone with the lowest MOQ
MOQ in the industry stands for minimum order quantity. As a custom jeans clothing line which is still starting out, always go for the lowest possible MOQ to start your business. You do not want to shell out a huge amount of money for something which is still unproven in the market. By going with a low MOQ, you can test the market for your product and have room for improvement and it can be up to you to go for a higher quantity or maintain the MOQ next time out. The low MOQ provides your business a risk shelter.
See more: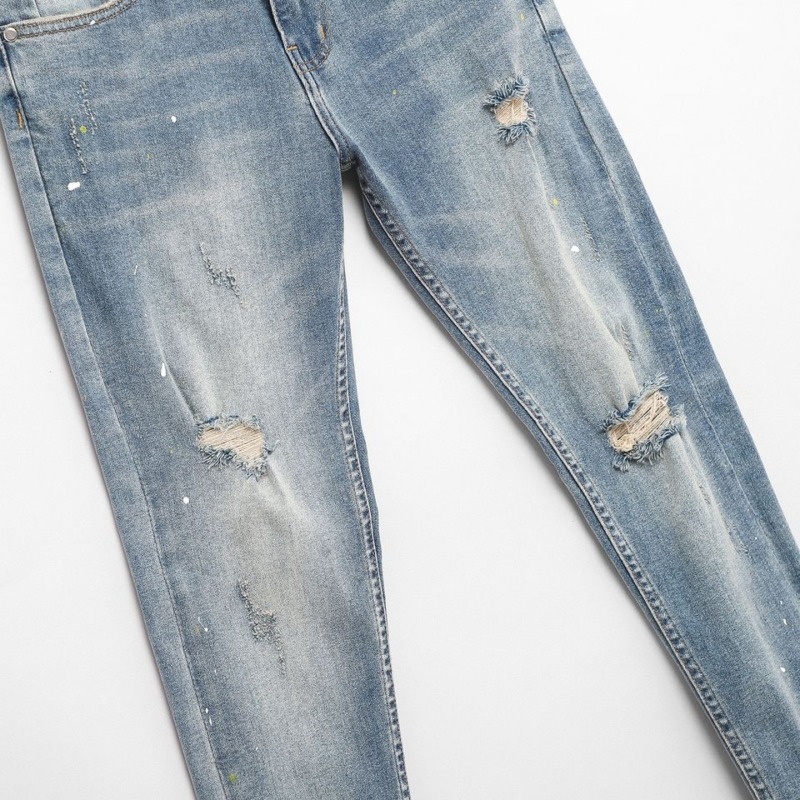 3. Find an expert with custom jeans (Factory produce customized jeans)
By using Alibaba's search feature, you can easily look for manufacturers along with details of their respective companies. You can tell the country is filled with a wide variety of manufacturers specializing in different types of customized products. Since you are looking to produce a specific type of clothing product in the form of custom jeans, make sure you are looking for a manufacturer who specializes in creating jeans or pants to fit your requirement.
4. Find someone who is reputable yet cheap
I know the words good reputation and cheap fees do not really go well together in the clothing industry. However, in a very tight industry that is clothing manufacturing, there are always a lot of new manufacturers out there who can provide top quality services in exchange for affordable professional fees. As a result, even established manufacturers and suppliers are forced to adjust their fees or provide extensive services to compete with these startup. Be keen in inquiring and looking for these affordable manufacturers and you can surely find one.

5. Find a reliable jeans factory in Vietnam.
This last tip is often overlooked by most clothing lines as they only look towards the work quality and service fees for the most part. Keep in mind your apparel manufacturer is a crucial part of your business. In case they fail at the production line, then your product or business will also be at risk. Treat your manufacturer as your business partner and not only a factory who works for your clothing project. The jeans manufacturer you are looking for must be driven towards success. They need to understand that if your product makes it big in the market, then the same amount of success can also be attributed to their services.
These are the five tips you need on how to find a custom jeans manufacturer. Do not get frustrated if you cannot find the right manufacturer right away considering the number of potential manufacturers out there in Vietnam. Never settle and simply follow these five tips and you will surely land the perfect one for your custom jeans.
Video about our jeans garment factory in Vietnam:

—————-
If you are looking for jeans factory/ jeans manufacturer from Vietnam, we are pleased to discuss with you will full services: FOB/ OEM/ ODM jeans manufacturing service. For more details, please contact us at:
THUAN HAI JEANS GARMENT FACTORY LTD
Address:: 17A, No 24, Linh Dong Ward, Thu Duc District, Ho Chi Minh City, Vietnam
Hotline: +84 976 845 374 (Whatsapp, Zalo)
Email: jeanthuanhai@gmail.com
Chat with us on WhatsApp: https://wa.me/+84976845374
Source: https://intrepidsourcing.com/