Best Custom Jeans Clothing Manufacturer in Vietnam
Thuan Hai Jeans Factory Ltd is one of best Vietnam's jeans clothing manufacturer of custom jeans.
We offer a comprehensive service in jeans customization, manufacturer of all kind of custom jeans clothing as your requirement. Covering everything from the sourcing of materials to the production of ready-to-wear jeans goods.
We are able to help jeans clothing brands as well as jeans distributors in developing good quality jean clothing products with very reasonable price.
We are able to manufacture your own designs of jeans according to your specific requirements using private labels.
Additionally, we are able to make other clothing products for you, such as hoodies, T-shirts, and other such items. Welcome OEM&ODM orders. If you have any questions, you are more than welcome to contact us.
Our Customized Jeans Clothing Products:
Jeans Clothing Product We Produce:
Jeans Clothing For Men:
Jeans For Women:
As the expert direct factory of jean apparel manufacturer and producer in Vietnam, Thuan Hai Jeans Factory is able to provide their wholesale jeans and denim jackets with your own private labels if you are the proprietor of a brand, a shop that is part of a boutique shop, or a chain that sells jeans.
Additionally, we are able to drop ship for you. Working with us is quite flexible, and our primary objective is to develop a denim line that is durable for our clients.
You may save both money and time by order custom jean clothing from Thuan Hai Jeans Factory in Vietnam.
In addition, Thuan Hai Jeans Factory in Vietnam is involved in the wholesale distribution of men's and women's trendy denim jeans. We offer excellent jeans and jackets at prices that are affordable.
Visit our jeans factory in Vietnam:
Visit Our Jeans Clothing Factory In Vietnam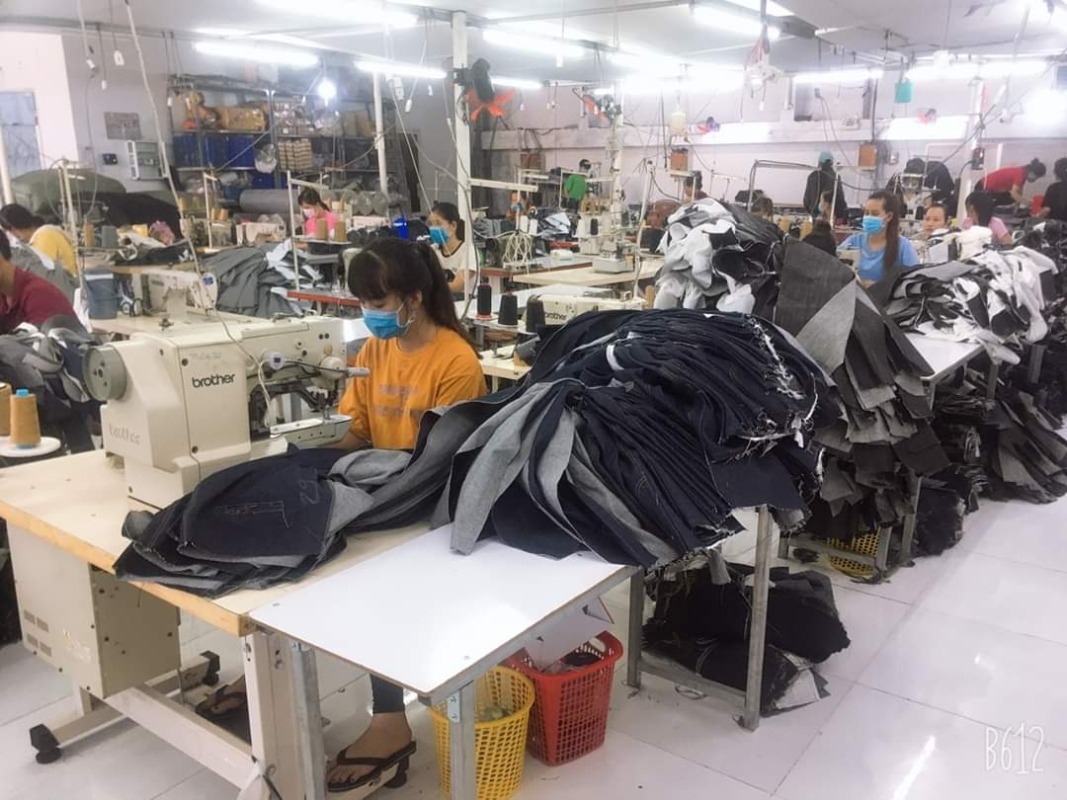 If you are looking for jeans clothing factory in Vietnam, we are pleased to discuss with you will full services: FOB/ OEM/ ODM jeans manufacturing service. For more details, please contact us at:
THUAN HAI JEANS GARMENT FACTORY LTD
Address:: 17A, No 24, Linh Dong Ward, Thu Duc District, Ho Chi Minh City, Vietnam
Hotline: +84 976 845 374 (Whatsapp, Zalo)Email: jeanthuanhai@gmail.comChat with us on WhatsApp: https://wa.me/+84976845374